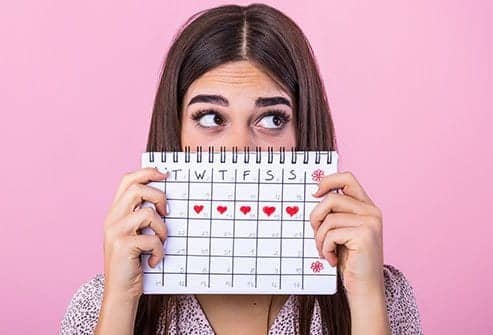 Being a woman is indeed not as easy as it may seem. We ladies have to go through some really tricky phases in our life. One among them is bleeding red every month. The pain that comes with it is unbearable for most of you. Now, when I talk about menstruation, there are many things that need to be addressed such as if we start from the basics, why does menstruation happen in women, how to ease the pain, what to use, etc. For this article, I've come up with an interesting topic and one that is not so frequently discussed! 7 Best Menstrual cups in India!
Some of you might have already heard about it, while some would totally be in awe. In whichever category you may fall right now, this article will definitely help to ease your worry and hence I've tried my best to cover all the points under one umbrella of knowledge. 
Being a woman you obviously are familiar with Sanitary Pads and Tampons. Sanitary Pads or Napkins are the most commonly used hygiene item by women during menstruation. Next to them stands the Tampons. 
In a country like India, Tampons were considered as a huge No, until recently, the new generation is easing up the lifestyle habits. Forget about tampons. Even sanitary pads were forbidden at first! If you are a movie lover, I'm sure you have come across the movie 'Padman'. This movie was a huge step in the revolution of hygiene methods for women. 
For ages, women have been using simple cloth during periods. Menstruation was seen as a curse on a female and if it was your time of the month, you were considered unholy and disgusted away from the rest of the family. Using cloth was affecting the health and hygiene of women's and hence, menstruation related diseases were on a rampage. 
But today many women like you are coming forward and kicking the traditional methods and superstitions associated with menstruation and its related myths. Today the Indian market is flooded with a variety of hygiene products from which you can choose. 
One among these is the Menstrual Cup.   
What is a Menstrual Cup?
A 'menstrual cup', also known as 'menstruation cup' is a hygiene item that is to be inserted into the vagina of a woman during a menstrual cycle for collecting menstruation fluid. They are shaped like a bell with a stem. 
Unlike sanitary pads and tampons, a menstrual cup does not absorb blood but instead collects it. When worn inside the vagina, it collects the menstrual blood. The material is mostly silicone and it is flexible so that it is easy to wear and also you don't hurt yourself when you are using it. 
So how long can you wear or use a menstrual cup? You can use it for 8-12 hours inside your body without any trouble.  It generally holds 20-38 grams of vaginal discharge, which is three times more than what a pad and tampon hold. 
Best Menstrual Cups in India
1. Sirona Pro Reusable Menstrual Cup.
Sirona menstrual cup  is especially designed to hold a good capacity of menstrual fluid.  The company aims at creating best hygiene products for women and strive to fulfill their customers needs. If you have a sensitive skin and are tired of rashes, this is the best option you have. The cup uses soft silicon which will make you feel soft and safe inside. It is reusable , odor- free and spill- free. The best part about this product is that it has ultra soft rim which will help you to easily fold the cup without worrying about the pain. Hence, this product top our list.
Material- Top quality silicone

Safest and gentle

Reusable

Can wear up to 8 hours

Ultra-soft rim

Plastic, fragrance, and dyes free

Rash free

3 sizes-small, large and medium

Small- 33mm D x 56mm L – holds 8ml ; Medium- 43mm D X 70mm L -holds 20ml; Large- 75mmL x 47mm D-holds- 20ml

Price- 399/- INR
What We Liked.
The cup is super flexible and best in hygiene.
The ultra soft rim adds cherry on the top.
Worth every penny and affordable.
Easy to use.
What We Disliked.
There isn't a huge difference between the sizes.
2.  Pee Safe Menstrual Cup. 
Pee Safe offers reusable menstrual cup which comes with 100 percent medical grade silicone that is free from chemicals and is also eco-friendly.  The product guarantees 12 hours leakage protection and holds up to 20ml of blood.
The cup is ISO certified and FDA approved.  It comes with a small pouch which makes it best to carry around when travelling. Easy to use, hygienic and affordable makes way from this product to be in out top 7 ranking.
Material- Medical grade silicone 

Reusable (last upto 5 years)

Chemical, germs and fragrance free

Leakage resistant

3 sizes- extra small, small and large

Extra small-  holds 16ml; Small- 22ml; Large- 30ml

Protection upto 12 hours

Extra small size fits perfect for first-time users and teens below 18 years.

Price-  300/- – 500/- INR 
  What We Liked.
Easy to use and affordable
The material being tested is great for sensitive skin and is also flexible.
Easy to carry since it comes with a pouch
What We Disliked. 
The tail of the cup is comparatively small which might take an extra effort for you to pull it out.  It should have been a bit longer.
3. WOW Freedom Reusable Menstrual Cup.
An Indian Based Brand which offers premium products. The brand assures the use of bio-active ingredients rather than artificial chemicals.  This menstrual cup comes with an additional foaming wash bottle solution which is probably the best part because the it becomes easier to clean it up. Reusable with a good quality of silicone makes this product worth the ranking.  Moreover, the cup helps in maintaining pH balance too.
Material- higher quality silicone

Reusable

Comes in 2 sizes- medium and large

Medium cup holds- 23ml ; Large cup holds- 30ml

Additional foaming wash bottle solution with the product

Price-  499/- to 599/- INR 
What We Liked.
The cup is soft, flexible and easy to insert.
Good choice for beginners.
No irritation or dryness.
What We Disliked.
The stem of the cup is too long.
The cup needs to be twisted a couple of times to seal it. It wont pop out easily after insertion.
4. DivaCup Model 1 Menstrual Cup- 
Diva Cup is a product of the American brand Diva International Inc. which introduced its Menstraul cup in 2003 at the international level.  The cup is made from grade silicone and is  reusable. It is plastic- free and dyes-free. It can be used up to 12 hours. The rim of the cup is super soft, making it easy for insertion and removal. The cup is suitable for women of age 18 to 34.
 Material – Grade Silicone

Reusable

Diameter- 42 mm

Length- 66mm

Capacity- 30ml

Plastic and Dyes Free

Extra soft rim

Suitable for women from 18-34 years 

Price-

2900 INR

(1 piece) 
What We Liked.
Soft rim.
Easy to use and comfortable.
What We Disliked. 
Too costly.
Not much size variations. One might get confused in sizes.
5. Everteen Menstrual Cup. 
Everteen Menstrual Cup comes with a cute packaging and also contains a small pouch. The brand offers two sizes, small and large. The small cup can hold up to 23ml of liquid whereas the large cup can hold up to 30ml. The product is free from chemicals and made out of pure quality silicone and hence comes as rash- free, odorless and free from infections. It can be used for 10 years long if properly handled.
Material- pure quality silicone

Reusable 

Easy to fit

2 sizes- same and large

Small-  41mm D  x 47mm L – holds = 23-25 ml

Large- 46mm D x 52mm L – holds = 30 ml 

Price- 350/-  INR

 
What We Liked.
Strong seal, so that the liquid doesn't leak.
Quality of product is good and is flexible.
Holes are provided for suction.
What We Disliked.
Users claim to have a bit of difficulty in popping the cup after insertion.
The cup does not offer much size variations.
6. Lunette Menstrual Cup.
The Lunette Menstrual cup is reusable and made out of medical grade silicone, which is tested and hence there are less chances of any kind of infections due to the material.  The cup contains holes at the top section i.e. the rim for proper suction which is a good thing. The cup is eco-friendly, odor-free and free from any kinds of bacterial infections. It is available in various colors and sizes. This cup comes with a small pouch bag for storing.
Material-medical grade silicone

Reusable

Soft and Smooth

Free from chemical and BPA 

Good for short vaginas

Capacity of small cup – 25ml ; Large cup- 30ml

Good for moderate to heavy flow

Price- 2900/- INR
What We Liked.
Easy to use and comfortable.
Handy, comes with a small pouch bag.
Good suction.
Good for all types of flow, from light to medium to heavy.
What We Disliked. 
Expensive.
The material of the cup even though being a good one, yet is very thick.
7. Saalt Soft Cup
If you have extra sensitive skin and nothing seems to work for you, this is the best product you which you need to try. The Saalt Soft Cup is exactly what it says, it is super soft and good for sensitive skin. Made from medical grade silicone, the brand claims to have the softest cup. It is BPA- free and non-toxic. The stem of the cup is so soft and bendy that it becomes super easy for insertion and removal and you will not even feel anything.
Material- medical grade silicone

Soft and Flexible; Comfortable

 Rash Free

Ultra soft rim

3 sizes- Regular, Small and Teen

Regular- 46mm D x 70mm L ; Small- 41mm D x 70mm L; Teen- 37mm D x 65mm L

Price- 2900/- INR 
What We Liked. 
No ridges, smooth stem
Super soft as the product claims to be.
They have a teen size for girls under 18.
Comfortable.
What We Disliked.
Expensive.
Some other worth mentioning are:
Ruby life Menstrual Cup – 2100/- INR
Lady Go Reusable Menstrual Cup- 448/- INR
Silky Cup Reusable Menstrual Cup- 300/- INR
Which is your favourite & best menstrual cup in India? Do let us know in the comment section below.
How to Use a Menstrual Cup?
Fear, doubt, questions, and negative thoughts are quite obvious to pop up when trying something new. A new task is not always easy. But that doesn't mean you should back out or stop trying new things. 
The menstrual cup is quite easy to use once you get familiar with it, like a second or third try will surely make you comfortable with it. The menstrual cup uses a slight suction system in order to create a seal kind of structure. 
How to use a menstrual cup step-by-step:
Relax– when you relax the muscles in your body also ease down and relax, hence it becomes easy to carry out the process and it goes smoothly. 
Sterilize your menstrual cup– cleanliness is a must when it comes to something related to your hygiene. Hence, sterilize your cup before every use. Also, make sure your hands are clean before you start to use the cup. 
Fold the cup– fold the cup as instructed in the catalog. Normally there are 3 ways to fold a cup-  the C-fold, also known as U-fold ( shaped like letter C); the 7-fold; or the Punch Down fold (one side is pressed against the other). 
Position yourself– the most important thing to remember is while inserting a menstrual cup, you should not tighten yourself, but be loose and free. Hence, take a comfortable position. You can sit on a closed toilet seat with a leg up or just lie down in your bed. See what works for you and go ahead. 
Insert and Release– slowly start inserting the folded cup into your vagina horizontally. It should sit a few inches below your cervix. Once it is done, rotate the cup slightly to seal the grip. 
There you go! Done!  You have used your menstrual cup perfectly fine.
How to choose Menstrual Cup size?  
Everyone's body is unique. Hence, what works for me isn't necessary to work for you too. Therefore, the question of size arises while shopping for a menstrual cup. For sanitary pads, there's not much thinking to be done. But when choosing a menstrual cup, you should always find a perfect match for your body. 
Menstrual cups often come in 2 sizes, a smaller and larger version. But, many brands are now offering various sizes, ranging from young teens to elderly women. Since it's your first time, the confusion in size is obviously bothering you. But don't you worry beautiful, I'm all here to help you out. 
There are two things to consider while choosing a menstrual cup; size and flow. The first being more important than the latter. Sometimes you tend to buy something just because it is more in quantity! But here the situation is not such. You should always go for the perfect size first since it will not only help you ease the process and have a perfect fit but there are near to zero chances of getting a leak since the seal will be perfectly intact if the size of the cup is perfect. 
So how exactly do you choose a size that will fit you? Have you ever gotten confused when shopping for clothes! Like take a pair of jeans from brand A and its S in size, but you shop for S in another brand B and there your fit is M! How confusing! The same is with menstrual cups. There is no true standardized size or naming and each brand has its own sizes. 
 But most of the cups go by diameter because when fitting a menstrual cup two things are taken into consideration: the suction created on vaginal walls (so as to act as a seal) and your pelvic floor muscles. Hence, it depends on your muscles state.  
For instance, if you are above 30 or out from a full-term pregnancy your pelvic muscles relax and hence they become less tight. So this is when you'll need to use a large cup so that the seal is created. 
Menstrual cup size chart
Image source: https://robustness.net/menstrual-cups-india-beginners/#Menstrual%20Cup%20Size%20Chart
Menstrual cups vs Sanitary Pads
Sanitary pads are something that are quite popular and you must have been using them since it's like a passed-on tradition. But since you are here reading this article, I'm sure you are one among the revolutionary women who wants to try different things and step up in this modern world, which is quite a good idea. I mean if it is good and safe and comes with lots of benefits, why not! 
Comparisons always pop up when you adhere to something which you have been practicing or hearing about since the start. So it is but natural to have questions running in your mind when you just give a thought to trying something new. Likewise, if you are using sanitary napkins, and decide to switch on cups instead, your mind will fuse questions and doubts. 
So here's a quick comparison of sanitary pads and menstrual cups to ease your mind to choose the best for you. 
Menstrual Cups
Sanitary Pads

1. Safe to use. No worries about infections. 

1.Prone to infections.

2. Can be used up to 10-12 hours

2. Needs to be changed frequently. 

    At least every 4-5 hours. 

3. Reusable and can last for years.

3. Cannot be reused and you have to buy boxes of it every month. 

4. A bit costly but lasts long. 

4. Also costly, but does not last long. 

5. Holds more liquid. 

5. Holds less liquid. 

6. Better sleep. Less worry about leakage. 

6. Uncomfortable at times and worried about being leaked. 

7. Gentle for the skin. No rashes.

7. Sanitary pads can give you rashes and be hard against your skin which is fragile. 

8. Safe for the environment.

8. Since it's mostly plastic waste, it is unsafe and harmful to the environment.
Pros and Cons of Menstrual Cup
There are always two sides to a coin. Take anything in the world, it always has to have two sides. The same applies to any product. It has a good side and some negative side. 
Advantages of menstrual cups:
Budget-Friendly

– though at first when you look at the price of a menstrual cup, they are priced higher than your average sanitary napkins and tampons. But purchasing one cup is a one-time investment. The cup can go up to 6-10 months with proper use.  

Safe to use

–   I hope you know the infections that come along with using sanitary pads and tampons. Plus the danger of rashes and itchy skin. But in the case of menstrual cups, this is not a problem. Menstrual cups are safe to use and also very hygienic.  

Holds more liquid and less worry about leakage

–  menstrual cups once worn, can hold the menstrual flow of blood up to 8-12 hours depending on your flow. There is no need to check and change it every 4-5 hours as you do for your tampons and pads.   

The most dreadful thing is the leakage problem. Is leakage bothering you often? Do you constantly keep checking if there's a blood spot on your pants! Or you frequently ask your lady companion to check up on you!  All these problems are at a bay when you use menstrual cups.
Better and sound sleep

–  you must be aware of your sleeping position at night when you are on your MC. It has to be straight, or else whoosh!!! Next thing you see, you are covered in red! Sanitary pads can be very uncomfortable at times. But with a menstrual cup inside you, there's nothing to worry about. No leakage, no rash feeling, gentle and all this will help you sleep sound and peaceful at night.

So aren't those all good things under one umbrella!
Disadvantages of menstrual cups:
The problem of size:

this is very common when you are a first-time user. Finding the perfect cup size for you is going to be a difficult task at first. Since there are no standardized measurements and different brands showcase different sizes, it is natural to go crazy at the size first. 

Can get messy when taking it out:

menstrual cups can be quite messy when it's time to take them out. One among them is the worry to spill it all over! 

Risk of allergic reactions:

 although menstrual cups reduce the risk of vaginal infections caused due to rashes etc., if you are allergic to the material used in the making of the cup, then it can be a problem. Like some people can be allergic to rubber or silicone. 

Risk of infections if not cleaned properly:

most cups are reusable and you need to clean them and take proper care. But if you're not cleaning your cup properly, say goodbye to hygiene and say hello to infections. Nobody wants that right! So better clean your cup real good. 
How much does a Menstrual Cup cost / Menstrual Cup price in India?
The price of Menstrual cups may look costly at first, but logically it is a one-time investment for almost 6-8 months, unlike sanitary pads and tampons for which you have to collect dozens of pockets every month. 
The price range of a menstrual cup can vary from size to size and also brand to brand. The basic starts from Rs.300/- and can go up to Rs. 3000/-
Are Indian Women Ready To Use Menstrual Cups? 
Indian society has been for many years an orthodox society. For ages, MC was considered the dirtiest thing and women had to face a lot of difficulties and challenges. Women were prohibited to enter religious places or worship when on periods. It was considered unholy! Our society and also our educational system doesn't prepare girls for this. 
To date 40-45% of women still follow traditional methods of hygiene during menstruation, such as saree cloth, leaves, newspaper, etc. Unknown to the fact that these unhygienic measures put their lives in grave danger for infections related to the reproductive part of a woman. 
But today strong women like you are coming forward and experimenting with new and better hygienic practices. Many urban women are introduced to sanitary napkins, tampons and menstrual cups. But still, there's a long road ahead. 
But even when this is so, many women are still scared to use tampons and menstrual cups as they are to be inserted into the vagina, fearing that it would affect their virginity. This is complicated to say and convince people, after all, virginity is just a social construct.  Hence, we still have to create a lot of awareness about menstruation in general and the benefits of a proper hygiene routine. 
Summary
Menstruation Cup is a women's hygiene product. It has a history of long years of use but has recently become widely popular. Indian women are still using it relatively less. I have dedicated this post with the aim of bringing awareness of the menstrual cup to Indian girls and women. Therefore, I have combined a list of the best menstrual cups in India. Hope you like my effort.
FAQs about Menstrual Cups
A menstrual cup is designed in such a way with the material being soft enough to not hurt you. In Fact, many times you wouldn't even feel the cup inside you. If you are a first-time user, then it might hurt a bit, since you would be trying for the first time. But usually, cups are safe to wear and do not hurt. 
What is the purpose of menstrual cups?
A menstrual cup is a women's hygiene product, used by women during their monthly menstrual cycle. The menstrual cup is inserted into a woman's vagina and holds up the flow of menstrual blood. 
Why are menstrual cups bad? 
The use of menstrual cups is associated with TSS (toxic shock syndrome). But only 5 cases have been reported until now. As of now, menstrual cups are considered safe to use.
Is it ok to sleep with menstrual cups?
Yes! It is more than ok to sleep with a menstrual cup. Menstrual cups can hold the fluid upto 8 hours long. So empty your cup just before bed and you can have a sound sleep. Also, they are leakage-free when sealed correctly. 
Can a menstrual cup get stuck inside you?

 
This is one of the most doubtful questions everyone has in mind. The fear of the cup getting stuck inside you. But in reality, it is just a misconception. The vaginal tube of a woman is just 7-12 long. Hence, the cup cannot just flow away inside your body. Sometimes, it may be difficult to find the stem of the cup when getting the cup out. And this is when many of you panic! But there's nothing to panic about. Just relax and give it a try. Apply abdominal pressure just as you do while constipating.
How do I know my menstrual cup size?
Size is the most important thing to watch out for when shopping for a menstrual cup. Most brands out there offer a variety of sizes, the most common being from small, medium and large. Some brands also offer extra small sizes for teens below 18. Read our article for a better understanding of the sizes of a menstrual cup.
Which are the things to consider while buying a menstrual cup?
I recommend a woman consider the following: age, current flow (light, moderate, heavy, extremely heavy), parity (have you delivered a baby vaginally), integrity of your vagina (do you have vaginal prolapse), and material(s) it is made of (does it have BPA or other toxic chemicals)
Which menstrual cup size is best for beginners?
Initially there is learning curve to fix & insert the menstrual cup. However, you can start with smaller size & then size up if you notice your flow or body require more coverage. You will find smaller cups in almost every brand.
How do I clean my menstrual cup in a public restroom?
Cleaning a menstrual cup is quite easy. You just have to get it out gently and empty it into the toilet and flush it out. Clean the cup properly.( it's better if you have some liquid cleaner to clean your cup) and then you are good to use it once again.
Can I have sex while wearing a Menstrual cup?
This is a much-debated question. Having physical sex while wearing a menstrual cup is not advised. Its almost like wearing a tampon and having sex. Yet, you are free to have other forms of sex such as kisses, cuddles, etc. Penetration sex is not advised. 
How long can I wear a menstrual cup?
A menstrual cup is best when it comes to hygiene because it is free from infections and can be worn up to 8 hours long without the worry of changing and leakage, unlike sanitary pads and tampons for which you have to change every 4-5 hours. 
What are the different menstrual cups folds?
Normally there are 3 folds in which you can insert a menstrual cup- the C or U fold, shaped like the letter C and U; the 7 fold and the Pushdown fold, where you have to push one end against the other.  
Who should use menstrual cups?
Menstrual cups are safe for every girl and woman to use. If you have just begun with your menstrual cycles, you are free to use a menstrual cup too. Brands are now offering sizes that match a young teen below 18 years of age for the use of menstrual cups.